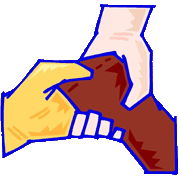 LESSON PLANS
Teamwork
Language Arts
ESL
Mathematics
Science
Social Studies
The Arts
PE
BACKGROUND
What is CAL?
Why use CAL?
How to use CAL
Research Briefs
Bibliography
Web Resources
Teacher Exchange
(Questions & Answers)
Please Contribute!
This site only works when teachers and student teachers contribute! Please take a few minutes to contribute a brief Cross-Age Learning lesson.
Just type your contribution onto the form below. No need to worry about spelling, etc., as we will edit it if need be. Your email address will be strictly confidential!
Thank you for helping!