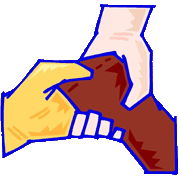 LESSON PLANS
Teamwork
Language Arts
ESL
Mathematics
Science
Social Studies
The Arts
PE
BACKGROUND
What is CAL?
Why use CAL?
How to use CAL
Research Briefs
Bibliography
Web Resources
Teacher Exchange
(Questions & Answers)
Free CALIN & VIP Books
Download CALIN Guide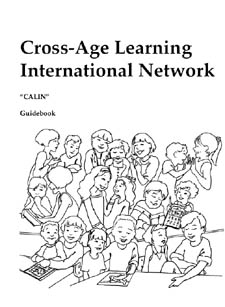 Download the VIP Book
VIP Book – Cover & Contents
VIP Book – Scenes 1-15
VIP Book – Scenes 16-30
VIP Book – Scenes 31-45
VIP Book – Scenes 46-60
VIP Book – Instructions& Index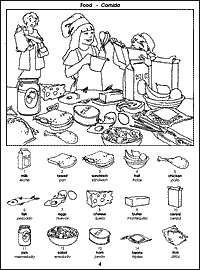 COPYING MATERIALS
Copyright Policy
All of the pages and files on this web site are copyrighted and protected by international law. You may freely reproduce any of these materials for your own educational use without obtaining written permission. However, these materials are not to be sold for profit in any language without express written permission from the author, who can be reached through Contact CALIN.
Translations
You may freely translate any of the materials on this web site into any language you wish, with the understanding that such translations will come under the same copyright policy and protections outlined above. If you translate any of these materials, in whole or in part, please notify CALIN and provide CALIN with an electronic or printed copy of your translations so they can be shared with others who may need such translations for their students.
Downloading
You can, of course, copy any page or pages from this web by simply clicking on the "Print" button on your browser. As graphic pages take much longer to load and print, the VIP graphic scenes/focal pictures may take one minute each or even much more to load and/or to print on slower computers and printers. If your computer/printer is slow, consider asking a local government agency or business to load and print your graphics and perhaps make booklets for you. A much faster way than loading and printing one web page at a time is to simply download (copy to your computer) and then print one or more of the special PDF files CALIN provides. If you have Adobe Acrobat Reader on your computer, all you have to do is to click on a VIP Book file to download those VIP pages to your computer for printing. Click on CALIN Guide to download most of this web site's pages for printing.

If you do not have Adobe Acrobat Reader, you can obtain it free of charge by clicking on the following Adobe Acrobat Reader.
Jeri J. Johnston created the original VIP art, web site layout, and graphics for CALIN.
Virginia Chatham updated the web site.
We are most grateful to them for their fine help!
Copyright © 2000-2003 by Keith E. Beery, all rights reserved.
---