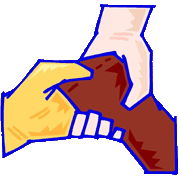 LESSON PLANS
Teamwork
Language Arts
ESL
Mathematics
Science
Social Studies
The Arts
PE
BACKGROUND
What is CAL?
Why use CAL?
How to use CAL
Research Briefs
Bibliography
Web Resources
Teacher Exchange
(Questions & Answers)
Welcome to the
Teacher-to-Teacher
Cross-Age Learning International Network (CALIN)
A uniquely easy and effective way to help both teachers and students to have more enjoyable and productive schools!
Free cross-age learning (peer tutoring) lesson plan exchange.
Discover the Latest Mini Vape Kits and Accessories
Please take a minute or two to click on Please Share! and contribute a brief, favorite lesson. This site only works when teachers and student teachers contribute!
Teacher-to-Teacher CALIN Web Site Hosts
Colleen Beery and Kim O'Brien are both elementary school teachers and long-time friends. Between them, they have over 25 years of continuing teaching experience with school-wide cross-age learning in ethnically and otherwise diverse schools. Keith Beery is a clinical faculty member in the Department of Pediatrics, University of California, San Francisco, who strongly supports Colleen's, Kim's, and other teachers' fine efforts.
---