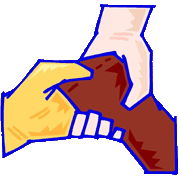 LESSON PLANS
Teamwork
Language Arts
ESL
Mathematics
Science
Social Studies
The Arts
PE
BACKGROUND
What is CAL?
Why use CAL?
How to use CAL
Research Briefs
Bibliography
Web Resources
Teacher Exchange
(Questions & Answers)
Share a lesson plan!

TeamWork
(Moderated by: Admin, CALIN)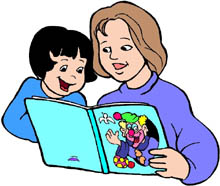 Language Arts
Cross-age learning is an excellent means for enhancing reading and other language arts abilities. Just having children read to one another is a proven method for increasing the reading skills of both the older and younger student while, at the same time, increasing their teamwork attitudes and behaviors. Besides these specific lesson plans, be sure to take a look at the How to use CAL? and Research Briefs pages on this site for proven ways to organize cross-age learning.


Topic
Topic Starter
Replies
Reading and Writing Cursive
CALIN
0
"Letters Home"
CALIN
0
"Guess how much I love you"
CALIN
0
Reading "Back to Back"
CALIN
0
Color Poems
CALIN
0
Posting Rights
Icon Legend
New Topics: Only authorized users may post new topics in this forum.

Replies: Only authorized users may post replies to topics in this forum.

Polling: Polling is disabled in this forum.
New PostsOld Posts An open topic