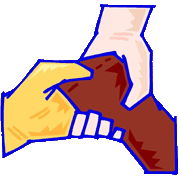 LESSON PLANS
Teamwork
Language Arts
ESL
Mathematics
Science
Social Studies
The Arts
PE
BACKGROUND
What is CAL?
Why use CAL?
How to use CAL
Research Briefs
Bibliography
Web Resources
Teacher Exchange
(Questions & Answers)
Share a lesson plan!

TeamWork
(Moderated by: Admin, CALIN)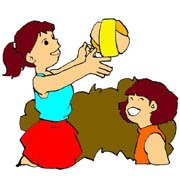 PE: Physical Education
Here is another natural with cross-age learning. Little buddies love to learn physical skills with and from big buddies. Long-lived and close educational relationships in many areas of learning often begin with cross-age learning PE activities. Hugs and laughs are common signs of progress!


Topic
Topic Starter
Replies
Four Square
CALIN
0
Squirrels in Trees
CALIN
0
Posting Rights
Icon Legend
New Topics: Only authorized users may post new topics in this forum.

Replies: Only authorized users may post replies to topics in this forum.

Polling: Polling is disabled in this forum.
New PostsOld Posts An open topic